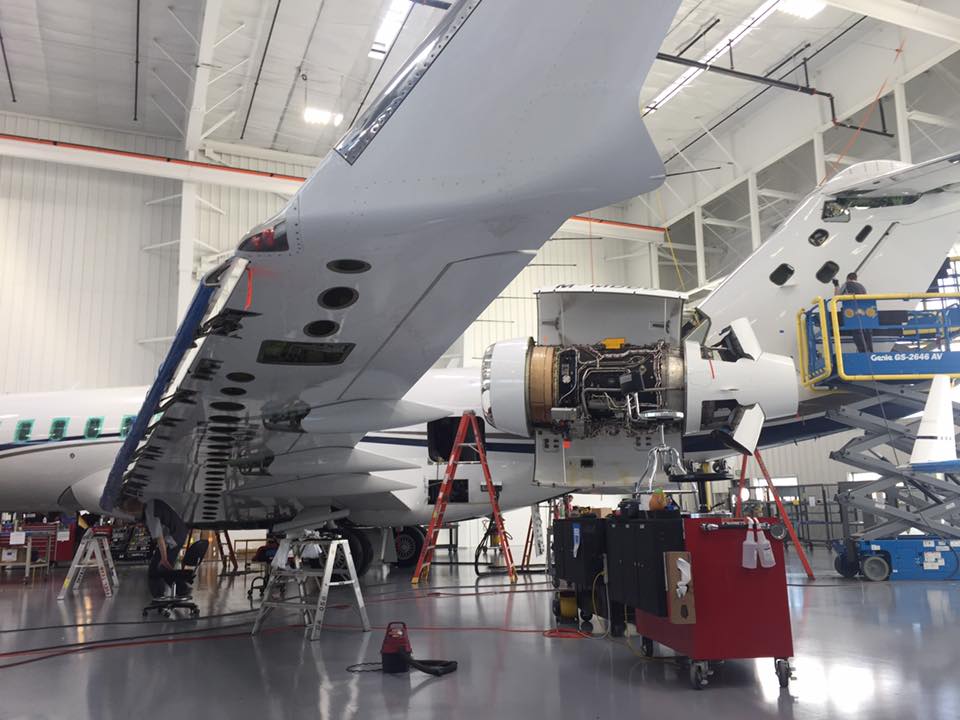 Global Express Aircraft Maintenance Excellence.
We have to start by apologising for 'the pun' in the headline, still we are very proud of our Excellence Aviation Services record. We believe our service record is second to none and is simply 'Global Express aircraft maintenance excellence' in action.  We also specialise in servicing Challenger aircraft too.
Recently, Excellence carried out a 6, 12 & 36 month inspection on a customers aircraft in early January.
The is aircraft is a Director of Maintenance service (DOM) customer and is under full contract. This means that all the inspection costs in labour and facilities are covered by the DOM service fee. 
Excellence is now able to benefit its customers even better with its own EASA 145 which means we are CAMO certified – 'Continuing Airworthiness Management Organisation'. Excellence can now carry out the scheduled inspections with out the need to move the aircraft to other facilities.
As customers are under full contract, they don't receive handling charges on parts or shipping, as normally found at maintenance facilities. These costs can add up fast and add large fees to your quoted scheduled costs. Also all defect rectification is inclusive as a DOM customer, again saving many hours of extra charges.
Excellence is able to provide a cost effective solution to DOM customers buy quoting the same man hours as per the Bombardier MPD for the maintenance packages.
The customer knows exactly the cost of the man hours. The only extra charges customer may receive is for vendor servicing etc.
This 'difference' sums up to be 'Global Express Aircraft Maintenance Excellence'. To Find out more go to our 'Contact Us' page or read more on our Director Of Maintenance Service page
See below what some of our clients have to say…