What Is Our CAMO Certified Service?
What is CAMO and why is it important? CAMO stands for Continuing Airworthiness Management Organisation(CAMO) which is a certification awarded by the EASA – European Aviation Safety Authority to Aviation Management companies likes Excellence Aviation Services.
Safety First – Is Your Aircraft Maintained By A CAMO Certified Service?
What Do CAMO's Do?
The task of a certified 'Continuing Airworthiness Management Organisation'(CAMO), such as our team here at Excellence Aviation Services, is fundamentally keeping aircraft airworthy, yet incorporates the management of all inspections and the associated paperwork to meet the EASA regulations.
The law requires a CAMO to observe the following commitments;
Entrust an orgnanisation to maintain airworthiness (Excellence Aviation Services is approved and active as a CAMO itself)

Ensure the fundamental airworthiness of its aircraft

Continuously audit all aircraft and its components as required by authorities

Closely cooperate with any maintenance and servicing companies to maintain airworthiness standards

Takes responsibility for the quality management and all documentation to maintain airworthiness

Excellence Aviation Services offers this CAMO certified service in the UK and we operate out of four airports being Luton, Farnborough, London-Oxford & London Stansted.
To find out more specific about our service, what other benefits we provide as part of this service and how we 'go the extra mile' to deliver our brand "Excellence" read our blog on our CAMO Service here.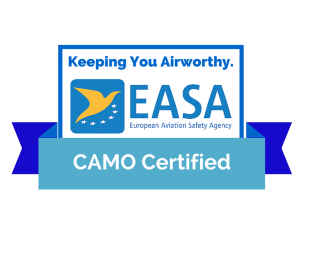 CAMO Service
Provide updates for the Airframe, Engine and APU log books.
Carry out position of NATR as required by the Isle of Man CAA.
Maintain AD & SB compliance statements.
Maintain and review CAMP system.
To provide 24 hr tech support to crew.
Oversee any maintenance or warranty work being carried out.
Provide Smart Parts, Rolls Royce and Honeywell reports.
Check all maintenance invoices
Provide projection and plan maintenance inputs.