Director of Maintenance Service.
At Excellence Aviation Services our 'Director Of Maintenance service for Bombardier Challenger & Global Express Aircraft is our 'premium', all inclusive service and is second to none.
If you have been looking for an organisation which is a Bombardier Challenger or Global Express Aircraft Maintenance and management company, we can look after all your aircraft maintenance and management needs.
Our Excellence Aviations Services – Director Of Maintenance service may be the answer you have been looking for to meet all your needs. Let us explain in more detail what our service entails and how it benefits you.
We will take over the management of all your aircraft maintenance, management and administration needs, so you can focus just on flying to where ever you need to be.
As part of our Director of Maintenance Service, we operate 24/7 – 365 days of the year.
We are at your beckoning call, dealing with all your scheduled aircraft departures and arrivals. We conduct all aircraft maintenance and scheduled inspections as well as any Challenger or Global Express AOG's. It is an 'all inclusive service'.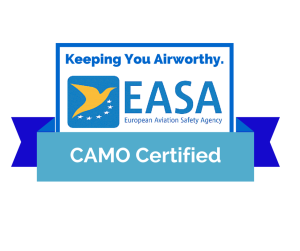 We are also CAMO (Continuing Airworthiness Management Organisation) Certified, so we meet all EASA – European Aviation Safety Authority standards. You can read one of our Blogs – What Is CAMO Certified. to find out more about WHY this is important.
At Excellence Aviation Services, we do what our name says, literally supply you with an 'Excellent Aviation Maintenance service.
We can do this cheaper and better than you would be able to do this yourself as an 'Aircraft Owner and Operator' because we spread our Infrastructure and Expertise costs by servicing many different clients and spreading/sharing the costs of supplying such a great Director Of Maintenance service.
12 Reason's Why You Should Outsource Your Director Of Maintenance Service Needs.
Employing your own maintenance crew for your Bombardier Challenger or Global Express aircraft is a very expensive and wasteful way to maintain your Private Jet aircraft. 
We offer a much cheaper option and more specialised options in the marketplace available to you if you are prepared to sit back and consider this for a moment.
What could be the alternatives and benefits to you in outsourcing your Bombardier Challenger or Global Express aircraft Director Of Maintenance needs?
We have written a Blog – '12 Reasons To Outsource Your Private Jet Maintenance' which explains 'WHY' you should look to outsource your Director of Maintenance service for your aircraft.
Contact Us To Find Out More…
If you want to find out more about our Director Of Maintenance Service, all you need to do is complete the form above and a member of the Excellence Aviation Services Team will contact you.
Director Of Maintenance (DOM) Service from...
FeaProvide updates for the Airframe, Engine and APU log books.ture 1
Carry out position of NATR as required by the Isle of Man CAA.
Maintain AD & SB compliance statements.
Maintain and review CAMP system.
Carry out Pre & Post flight checks when aircraft in Home base.
To provide 24 hr tech support to crew.
Carry out minor defect rectification at Home base.
Oversee any maintenance or warranty work being carried out.
Organize and oversee cleaning of aircraft when in Home base.
To be on site for departure in case of technical problems. At Home base.
Manage all warranty claims.
Provide Smart Parts, Rolls Royce and Honeywell reports.
Check all maintenance invoices.
Order and track shipment of parts, arrange import of parts.
Provide projection and plan maintenance inputs.